California Rehabilitation & Sports Therapy
Providing Physical Therapy in Mission Viejo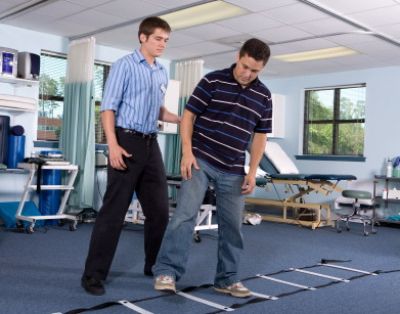 We are your experts in Musculoskeletal Pain and Sports or Work related injuries.
We have highly experienced Physical Therapists dedicated to helping you relieve pain and get back to the sports or activities that you want to do.
What is Musculoskeletal Pain? Its pain in muscles, joints, bones or connective tissues caused by trauma or incorrect movements. Our staff will be able to assess your movements and determine any incorrect movement patterns and develop a program to relieve your pain and get you moving better than ever before!
What our clinic offers you:
A welcoming and knowledgeable staff
Experienced and skilled Orthopedic Physical Therapists and Certified Hand Therapists
A thorough evaluation and treatment plan created on your first visit
Tailored exercises for your condition or injury
Manual hands on therapy using the latest and most effective techniques
At California Rehabilitation and Sports Therapy we treat patients of all ages from young children with sports injuries to older patients with degenerative arthritis as well as everybody in between.
Call today to set up an Initial Evaluation. 949.206. 1600